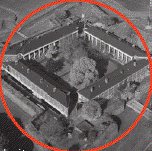 Drawing Circle is a group drawing event on Governor's Island led by artists Andy Deck & Valérie Hallier. Sponsored by the Lower Manhattan Cultural Council and The Drawing Center, the collaboration will produce a panoramic visualiation of historic Fort Jay.
More »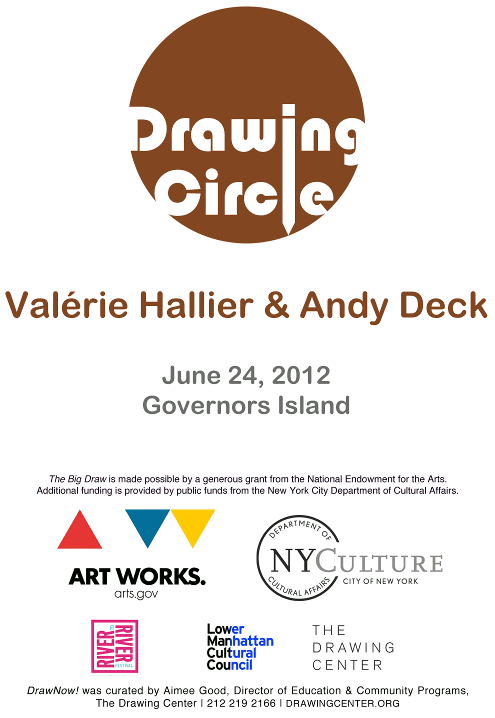 In Drawing Circle, beginners and old masters alike will join together to create a panoramic visualization of the historic site at Fort Jay. Participants will spend an afternoon outdoors collaborating, drawing, and learning about New York while using direct observational tools and techniques to create their drawings. Then, a final video collage that incorporates everyone's drawings will be made, and published on The Drawing Center and LMCC's websites. Materials and drawing instruction will be provided.
Artists:
Valerie Hallier and Andy Deck
Title:
Drawing Circle
Date:
Sunday, June 24, 2012
Time:
2pm
Duration:
1.5 hours- overall time
Venue:
Governor's Island in Fort Jay
Meeting point:
Directly outside Fort Jay entrance.
Participants:
First 50 people max.
---
The project is part of
DrawNow!
presented by The Drawing Center in collaboration with Lower Manhattan Cultural Council as part of the River To River Festival. It was curated by Aimee Good, Director of Education and Community Programs at The Drawing Center.
The artists would like to thank the numerous artist-assistants who have volunteered their time to coach the participants in this event.
© Artcontext, 2012